Firmy mówią
2022-02-21 09:30 0 komentarzy
Świadomość konieczności weryfikacji skutków podatkowych transakcji jest wśród podatników coraz większa. Nie każdy jednak jest doradcą podatkowym, radcą prawnym czy adwokatem i nie każdy zna instrumenty, które chronią podatnika przed ryzykiem podatkowym i konsekwencjami materializacji tego ryzyka. W efekcie podatnicy często dokonują ustaleń podatkowych w oparciu o artykuły prasowe, rozmowy z urzędnikami, czy niewiążące wytyczne z krajowej informacji podatkowej. Takie działanie, choć daje możliwość identyfikacji różnego rodzaju ryzyk, w żaden sposób nie zabezpiecza podatnika.
Firmy mówią
Okrutnik przedsiębiorcy
Więcej
2022-02-21 09:11 0 komentarzy
W ciągu kilku ostatnich lat stomatologia i ortodoncja stawia na intensywny, dynamiczny rozwój poprzez wprowadzenie nowych, innowacyjnych metod leczenia z wykorzystaniem narzędzi cyfrowych. Należą do nich m.in. skanery wewnątrzustne, które w bardzo precyzyjny i szybki sposób pozwalają uzyskać cyfrowy obraz uzębienia pacjenta, co stanowi wstęp do dalszych procedur związanych z leczeniem. Jakie trendy obserwują współcześni lekarze dentyści i ortodonci? Co oferuje pacjentom cyfrowa stomatologia? Tematy te zostały poruszone podczas spotkań "Stomatologia cyfrowa – stomatologia jutra" organizowanych przez Align Technology we współpracy z Kliniką Estetycznej Ortodoncji i Implantologii SOLDENT.
Firmy mówią
Dobre zdrowie
Więcej
2022-02-21 09:05 0 komentarzy
Pomaga on oczyścić drogi oddechowe z zalegającej wydzieliny, płynów czy ciał obcych. Przyczyną tej dolegliwości są przede wszystkim infekcje: wirusowe i bakteryjne. Warto podkreślić, ze kaszel nie jest jednostką chorobową, a jedynie objawem, którego nie warto bagatelizować.
Firmy mówią
Dobre zdrowie
Więcej
2022-02-16 18:14 0 komentarzy
Polacy są coraz bardziej świadomi tego, jak ważna jest zdrowa dieta. Nie oczekujemy od niej tylko smukłej sylwetki, ale przede wszystkim zdrowego ciała i ducha. Wierzymy, że to, co jemy ma bezpośredni wpływ także na nasze samopoczucie psychiczne. Nowy raport odsłania całą prawdę o tym, co Polacy myślą na temat zdrowego odżywiania.
Firmy mówią
Dobre zdrowie
Więcej
2022-02-16 17:58 0 komentarzy
Jak połączyć hi-end stereo, dźwięk wielokanałowy i wideo 4k z Dolby Vision? Zidoo Neo S w jednym urządzeniu łączy możliwość odtwarzania dźwięku wielokanałowego, jak i stereo z DAC oraz filmów. Jest odpowiedzią na oczekiwania miłośników perfekcyjnego audio i pasjonatów kina. Przełomowy model marki Zidoo, uznanego producenta odtwarzaczy sieciowych, trafia na polski rynek.
Technologia na co dzień
Więcej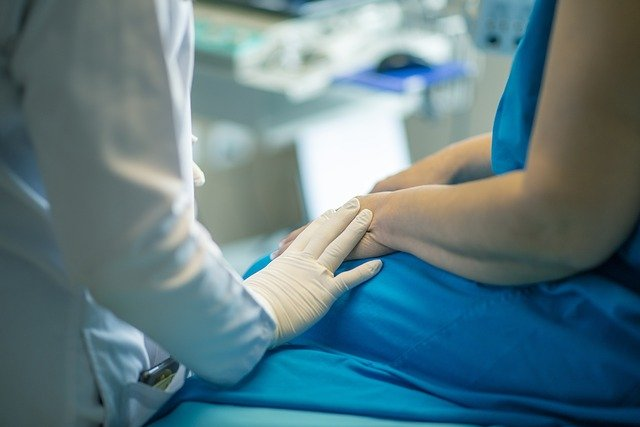 2022-02-16 09:08
Największe badanie opinii publicznej zrealizowane przez Fundację SM-Walcz o siebie! w ramach kampanii SM w czasach pandemii COVID-19
Dobre zdrowie
Więcej
2022-02-12 11:00 0 komentarzy
Niepełnosprawność wciąż pozostaje tematem tabu w społeczeństwie. Nadal panuje przeświadczenie społeczne, że niepełnosprawność to wyrok na nasze życie. Obawiamy się spotkań z osobami z niepełnosprawnościami, bardzo często obdarzamy ich litością i współczuciem. Spotykamy się z tym że nie wyobrażamy, sobie by taka osoba podjęła zatrudnienie.
Dobre praktyki
Więcej
2022-02-08 22:41 0 komentarzy
Fibromialgia, o której mowa, jest schorzeniem z przewlekłymi dolegliwościami bólowymi mięśni i stawów. Charakteryzuje się występowaniem przewlekłego bólu uogólnionego mięśniowo-stawowego oraz bólu w tzw. punktach uciskowych. Choć jest nieuleczalna, można minimalizować jej objawy.
Firmy mówią
Dobre zdrowie
Więcej
2022-02-08 22:11 0 komentarzy
Zimne miesiące sprzyjają infekcjom. To właśnie zimą jesteśmy bardziej zmęczeni i podatni na przeziębienia. Czy, korzystając z solarium, możemy złagodzić skutki gorszego samopoczucia i zwiększyć odporność organizmu? O solarium i jego wpływie na przeziębienia rozmawiamy z Pawłem Grabowskim z PZS Polskiego Związku Solaryjnego.
Dobre zdrowie
Więcej
2022-02-07 20:46 0 komentarzy
Eksperci z firmy Kaspersky odkryli, że najpopularniejszy protokół przesyłania danych z urządzeń noszonych na sobie, wykorzystywany do zdalnego monitorowania pacjentów, zawierał, w samym tylko 2021 r., 33 luki w zabezpieczeniach, w tym 18 krytycznych. To o 10 krytycznych luk więcej niż w 2020 r. Wiele z nich nadal jest niezałatanych. Niektóre z tych luk pozwalają atakującym przechwytywać dane przesyłane z urządzenia online.
Technologia na co dzień
Więcej