Firmy mówią
2021-08-28 09:24 0 komentarzy
Dofinansowanie podjęcia działalności gospodarczej to jedna z najpopularniejszych form wsparcia oferowanych przez powiatowe urzędy pracy. Przyszły przedsiębiorca może otrzymać na start nawet 33 tys. złotych. Musi jednak spełnić określone warunki. Opisujemy jakie i jak zasady przyznawania środków na podjęcie działalności gospodarczej zmieniły się w czasie pandemii.
Firmy mówią
Więcej
2021-08-18 07:44 0 komentarzy
Wycieczki rowerowe to jedna z form spędzania wolnego czasu i korzystania z wakacyjnej pogody. Wspólne odkrywanie regionalnych tras to pomysł, z którego chętnie korzystają koszalinianie. Cykl bezpłatnych wycieczek z przewodnikiem w ramach kampanii #RoweryNaForum jest na półmetku, a chętnych wciąż przybywa. Kampania odbywa się pod honorowym patronatem Prezydenta Miasta Koszalina Piotra Jedlińskiego.
Dobre praktyki
Więcej
2021-08-14 17:26 0 komentarzy
Przystawka USB DECT jako alternatywa dla zestawu słuchawkowego i telefonu konferencyjnego
Technologia na co dzień
Więcej
2021-08-14 14:33 0 komentarzy
Lato w pełni, zapraszamy więc na cykl pt. "Pytanie na lato", w ramach którego będziemy przedstawiać informacje i różnorodne ciekawostki związane z wpływem słońca na organizm człowieka. Eksperci z Polskiego Związku Solaryjnego: Dominik Wrzos i Paweł Grabowski będą wyjaśniać zjawiska, rozwiewać wątpliwości i ujawniać fakty, które warto poznać, by bezpiecznie korzystać z letniego słońca. Dziś nasi eksperci odpowiedzą na pytanie, jak fototyp skóry wpływa na opaleniznę.
Dobre zdrowie
Więcej
2021-08-14 14:24 0 komentarzy
Niedawno w centrum Katowic doszło do śmiertelnego potrącenia 19-letniej kobiety przez autobus komunikacji miejskiej. Czy powszechne zastosowanie technologii Computer Vision mogłoby zapobiec wypadkom komunikacyjnym spowodowanym między innymi błędami kierowców?
Technologia na co dzień
Więcej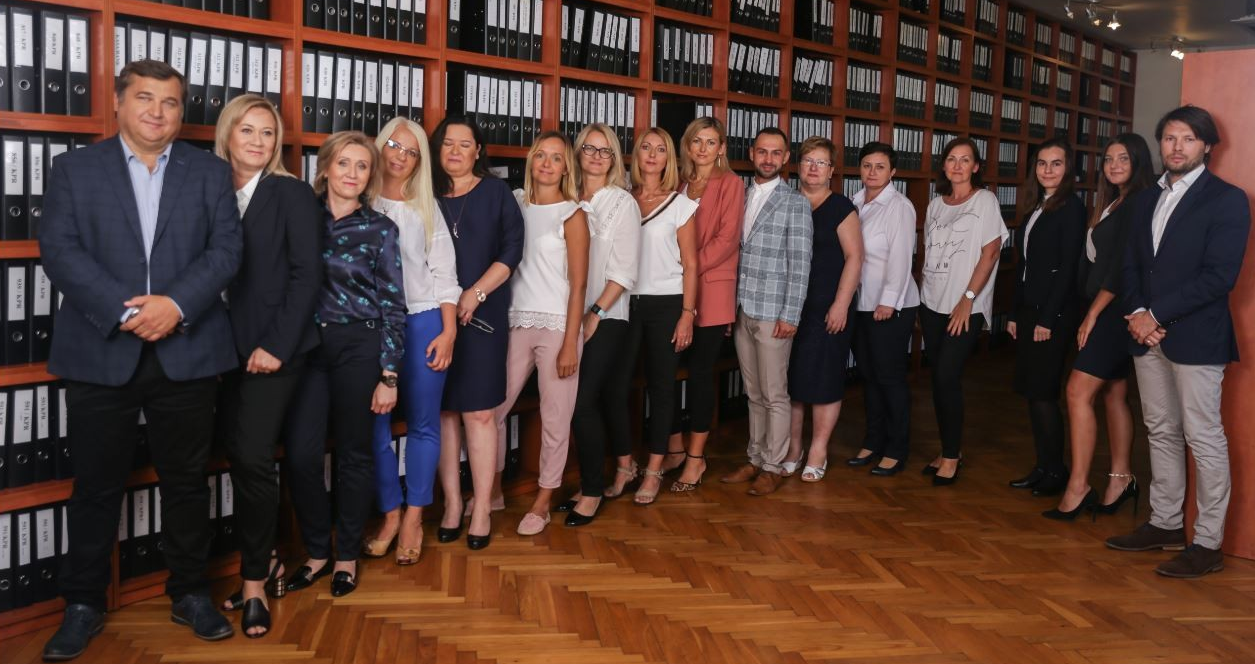 2021-08-13 13:20
Tak, z pewnością w Polsce, gdzie w odróżnieniu od innych krajów, zawód księgowych został prawie całkowicie sfeminizowany. Czy oznacza to, że w pracy tej lepiej sprawdzają się panie?
Firmy mówią
Więcej

2021-07-15 19:02
Santander Bank Polska uruchomił automatyczne płatności za przejazd autostradami. Autopay można aktywować w najnowszej wersji aplikacji mobilnej banku.
Firmy mówią
Technologia na co dzień
Więcej
2021-07-04 11:26 0 komentarzy
W roku 2020 Polski Standard Płatności (PSP), operator systemu BLIK osiągnął tzw. break even point w skali pełnego roku obrotowego – po raz pierwszy od początku istnienia osiągając zysk i to od razu na bardzo wysokim poziomie. Rok do roku przychody wzrosły blisko dwukrotnie, koszty działalności pozostały niemal bez zmian. Zysk netto na koniec roku wyniósł 36 mln, wobec niewielkiej straty rok wcześniej.
Technologia na co dzień
Więcej
2021-06-05 13:57 0 komentarzy
Zapraszamy na Festiwal Kultury Zdrowia! Który odbędzie się 12-13 czerwca, w Rudzie Śląskiej. Pierwszy dzień poprowadzi Jan Pospieszalski!12-13 czerwca 2021; Ruda Śląska, ul. Kłodnicka 54, obiekty Grunwaldu Halemba
Firmy mówią
Dobre zdrowie
Polecane wydarzenia
Więcej
2021-04-14 19:03 0 komentarzy
Bank Credit Agricole wspólnie z Mastercard wprowadzają na polski rynek pierwszą kartę z ekotworzywa, które rozkłada się znacznie szybciej niż plastik. Nową kartę otrzymają klienci, którzy otworzą w banku Konto dla Ciebie.
Technologia na co dzień
Więcej