Firmy mówią
2022-09-06 18:29 0 komentarzy
Poduszkowiec patrolowo-ratowniczy PRC-650 – najnowszy produkt Łukasiewicz – ILOT powstał z myślą o potrzebach różnych służb: pogotowia wodnego, policji, straży pożarnej, straży granicznej oraz wojska. Jest przeznaczony do działań ratowniczych i patrolowych na wodach śródlądowych, szczególnie w warunkach zimowych na kruchym lodzie oraz na akwenach o niskim stanie wód. Dzięki zastosowaniu unikalnego połączenia rozwiązań technicznych poduszkowiec PRC-650 spełnia walory użytkowe, których nie posiada żaden z obecnie produkowanych poduszkowców w tej klasie.
Firmy mówią
Technologia na co dzień
Więcej
2022-09-03 19:29 0 komentarzy
Nowoczesny system drzwiowy może być otwierany bez użycia klucza – przy pomocy opuszka palca, karty lub kodu. W ofercie kluczowych urządzeń wykonawczych znajdują się m.in. rozwiązania, które wzbudzają największe zainteresowanie klientów – czytniki linii papilarnych. Czym różnią się czytniki? I co wybrać – czytnik czy klawiaturę? Pytań może być wiele, dlatego na przykładzie portfolio G-U Polska – wiodącego producenta nowoczesnych systemów okienno-drzwiowych – prezentujemy poszczególne modele.
Firmy mówią
Ciekawe budownictwo
Technologia na co dzień
Więcej
2022-09-03 14:51 0 komentarzy
Firma Final S.A. cieszy się uznaniem szerokiego grona klientów, nie tylko rynku krajowego, ale również innych państw Europy, świadoma jest tego, że podstawę zaufania i dobrych relacji z klientami i kontrahentami stanowi przede wszystkim wysoka jakość oferowanych produktów i usług. Osiąga się to dzięki wdrożonym standardom zarządzania produkcją i komunikacją oraz wdrożonym licznym narzędziom systemowym.
Firmy mówią
Dobre praktyki
Więcej
2022-08-31 17:10 0 komentarzy
Samodzielny Publiczny Zakład Opieki Zdrowotnej nad Matką i Dzieckiem w Poznaniu to pierwsza w regionie placówka ze Szpitalnym Oddziałem Ratunkowym dla najmłodszych. 9 oddziałów, z pojedynczymi salami, może przyjąć 350 małych pacjentów wraz z opiekunami.
Firmy mówią
Technologia na co dzień
Więcej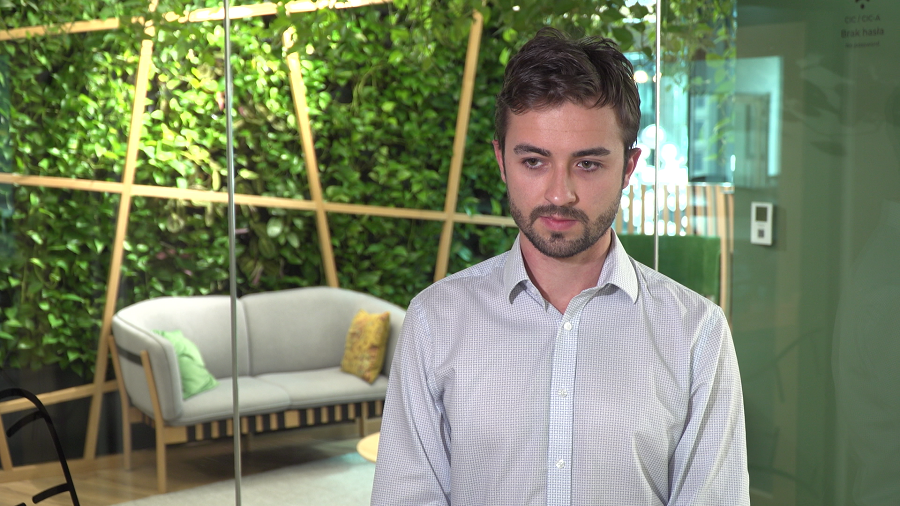 2022-08-30 08:42 0 komentarzy
BLIK przejmuje VIAMO, platformę płatności mobilnych ze Słowacji – pierwszy krok w ekspansji zagranicznej
Firmy mówią
Więcej
2022-08-30 08:27 0 komentarzy
Pandemia i niestabilna sytuacja geopolityczna w ostatnim czasie wywarły ogromny wpływ na rynek e-commerce. Ten kanał sprzedaży nigdy wcześniej nie rozwijał się w takim tempie. Według raportu MR & MRS E-COMMERCE 2022 aż 90% internautów kupuje przez Internet, a wartość rynku B2C e-commerce wynosi ponad 100 mld. zł. Jakie są najważniejsze trendy w sprzedaży online?
Firmy mówią
Technologia na co dzień
Statystyki mówią
Więcej
2022-08-27 14:28 0 komentarzy
Porozumienie o współpracy badawczo-rozwojowej podpisali Prezes Głównego Urzędu Miar, prof. dr hab. Jacek Semaniak oraz Piotr Dardziński, Prezes Sieci Badawczej Łukasiewicz. Wspólne działania w obszarze badawczo-rozwojowym pozwolą na realizację innowacyjnych przedsięwzięć, a także rozwój wykwalifikowanych kadr w obszarze metrologii.
Firmy mówią
Więcej