Dobre praktyki
2022-09-03 14:51 0 komentarzy
Firma Final S.A. cieszy się uznaniem szerokiego grona klientów, nie tylko rynku krajowego, ale również innych państw Europy, świadoma jest tego, że podstawę zaufania i dobrych relacji z klientami i kontrahentami stanowi przede wszystkim wysoka jakość oferowanych produktów i usług. Osiąga się to dzięki wdrożonym standardom zarządzania produkcją i komunikacją oraz wdrożonym licznym narzędziom systemowym.
Firmy mówią
Dobre praktyki
Więcej
2022-08-27 14:01 0 komentarzy
W Krakowie powstaje Centrum Bezpieczeństwa Pożarowego i Akustyki – jedyne takie centrum badawcze w Małopolsce. Uroczyste podpisanie listu intencyjnego dotyczącego powstania nowej inwestycji połączone z symbolicznym wbiciem łopaty pod budowę odbyło się 25 sierpnia 2022 roku w siedzibie Łukasiewicz – Instytucie Ceramiki i Materiałów Budowlanych.
Firmy mówią
Dobre praktyki
Technologia na co dzień
Więcej
2022-08-07 10:26 0 komentarzy
Oprócz znanych dotąd form kontaktu z konsultantami Zielonej Linii (telefon, czat, e-mail), teraz informacje o rynku pracy mogą uzyskać również osoby niesłyszące lub słabosłyszące, posługujące się polskim językiem migowym (PJM). Ponadto, tłumacz języka migowego (konsultant Zielonej Linii) pomoże w komunikacji z pracownikiem urzędu pracy.
Dobre praktyki
Więcej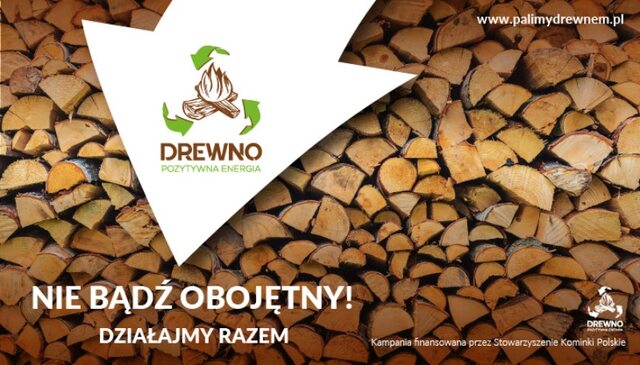 2022-07-22 18:32
Ogólnopolskie Stowarzyszenie Kominki i Piece wystosowało petycję do Rządu RP w sprawie obniżenia stawki VAT na drewno opałowe. Obecnie jest ono objęte podatkiem VAT w wysokości 23% (PKWiU 02.20.14.0 i 02.20.15.0) i stanowi najdrożej opodatkowane paliwo, które pochodzi z zasobów naturalnych. Zerowa stawka VAT na drewno opałowe ma być ulgą w czasach niepewności energetycznej i wysokich cen innych nośników energii.
Firmy mówią
Dobre praktyki
Więcej
2022-04-17 10:32 0 komentarzy
Pracując zdalnie trudno czasem skupić się na wykonywanych zadaniach. W domu zdecydowanie więcej rzeczy potrafi rozpraszać, co w efekcie powoduje, że czas poświęcony sprawom zawodowym staje się dłuższy niż w biurze. Co zatem zrobić, by praca z domu była bardziej efektywna? Pomocna może okazać się odpowiednia aranżacja domowego biura, która wpłynie korzystnie na koncentrację.
Firmy mówią
Dobre praktyki
Dobre zdrowie
Więcej
2022-03-07 16:08 0 komentarzy
Po okresie promowania szkół ogólnokształcących, niewystarczającego wsparcia szkół zawodowych oraz zaniedbywania ich rozwoju realia rynkowe doprowadziły do zmian w podejściu właśnie do edukacji przyszłych specjalistów. Doskonale zdaje sobie z tego sprawę RAFAMET S.A., który od wielu lat współpracuje z raciborskim "Mechanikiem" umożliwiając uczniom m.in. odbywanie praktyk zawodowych.
Firmy mówią
Dobre praktyki
Więcej
2022-02-12 11:00 0 komentarzy
Niepełnosprawność wciąż pozostaje tematem tabu w społeczeństwie. Nadal panuje przeświadczenie społeczne, że niepełnosprawność to wyrok na nasze życie. Obawiamy się spotkań z osobami z niepełnosprawnościami, bardzo często obdarzamy ich litością i współczuciem. Spotykamy się z tym że nie wyobrażamy, sobie by taka osoba podjęła zatrudnienie.
Dobre praktyki
Więcej
2021-09-25 20:33 0 komentarzy
Rozmawiamy z Robertem Bergerem, praktykiem z powołania i pasji, który udziela skutecznego wsparcia w przygotowaniu do matury z matematyki. Przedmiotu, który dla wielu maturzystów jest najbardziej stresującym na egzaminie dojrzałości.Na czym polega unikalność stosowanej przez niego metody?
Dobre praktyki
Ciekawe firmy
Więcej