Artykuły
2021-08-28 09:24 0 komentarzy
Dofinansowanie podjęcia działalności gospodarczej to jedna z najpopularniejszych form wsparcia oferowanych przez powiatowe urzędy pracy. Przyszły przedsiębiorca może otrzymać na start nawet 33 tys. złotych. Musi jednak spełnić określone warunki. Opisujemy jakie i jak zasady przyznawania środków na podjęcie działalności gospodarczej zmieniły się w czasie pandemii.
Firmy mówią
Więcej
2021-08-18 07:44 0 komentarzy
Wycieczki rowerowe to jedna z form spędzania wolnego czasu i korzystania z wakacyjnej pogody. Wspólne odkrywanie regionalnych tras to pomysł, z którego chętnie korzystają koszalinianie. Cykl bezpłatnych wycieczek z przewodnikiem w ramach kampanii #RoweryNaForum jest na półmetku, a chętnych wciąż przybywa. Kampania odbywa się pod honorowym patronatem Prezydenta Miasta Koszalina Piotra Jedlińskiego.
Dobre praktyki
Więcej
2021-08-17 10:58 0 komentarzy
Poleski Park Narodowy to jedno z tych miejsc które systematycznie odwiedzamy. Tym razem postanowiliśmy wybrać się na krótki spacer Ścieżką Żółwik, a także obejrzeć wystawę w Ośrodku Dydaktyczno-Muzealnym w Starym Załuczu.
Wyjdźże z dzieckiem
Więcej
2021-08-17 08:26 0 komentarzy
Ścieżka Spławy to idealne miejsce dla miłośników drewnianych kładek, stanowią one nieco ponad połowę niepełna 8-kilometrowej trasy. Zwieńczeniem wędrówki jest piękny widok na Jezioro Łukie, będące największym jeziorem w Poleskim Parku Narodowym.
Wyjdźże z dzieckiem
Więcej
2021-08-16 11:54 0 komentarzy
Zamek Grodno zwiedziliśmy z drodze powrotnej z Kotliny Kłodzkiej. Niewielka warownia, urzekła nas swoim pięknym położeniem i ciekawą wystawą wewnątrz.
Wyjdźże z dzieckiem
Więcej
2021-08-14 17:26 0 komentarzy
Przystawka USB DECT jako alternatywa dla zestawu słuchawkowego i telefonu konferencyjnego
Technologia na co dzień
Więcej
2021-08-14 14:33 0 komentarzy
Lato w pełni, zapraszamy więc na cykl pt. "Pytanie na lato", w ramach którego będziemy przedstawiać informacje i różnorodne ciekawostki związane z wpływem słońca na organizm człowieka. Eksperci z Polskiego Związku Solaryjnego: Dominik Wrzos i Paweł Grabowski będą wyjaśniać zjawiska, rozwiewać wątpliwości i ujawniać fakty, które warto poznać, by bezpiecznie korzystać z letniego słońca. Dziś nasi eksperci odpowiedzą na pytanie, jak fototyp skóry wpływa na opaleniznę.
Dobre zdrowie
Więcej
2021-08-14 14:24 0 komentarzy
Niedawno w centrum Katowic doszło do śmiertelnego potrącenia 19-letniej kobiety przez autobus komunikacji miejskiej. Czy powszechne zastosowanie technologii Computer Vision mogłoby zapobiec wypadkom komunikacyjnym spowodowanym między innymi błędami kierowców?
Technologia na co dzień
Więcej
2021-08-13 16:30 0 komentarzy
Czy chcesz w trakcie zimy odczuwać w swoim domu ciepło, natomiast podczas lata - chłód? Zadbają o to grzejniki połączone z pompą ciepła. W trakcie zimy ogrzewają za pomocą energii odnawialnej, a podczas lata chłodzą pomieszcz
Ciekawe budownictwo
Więcej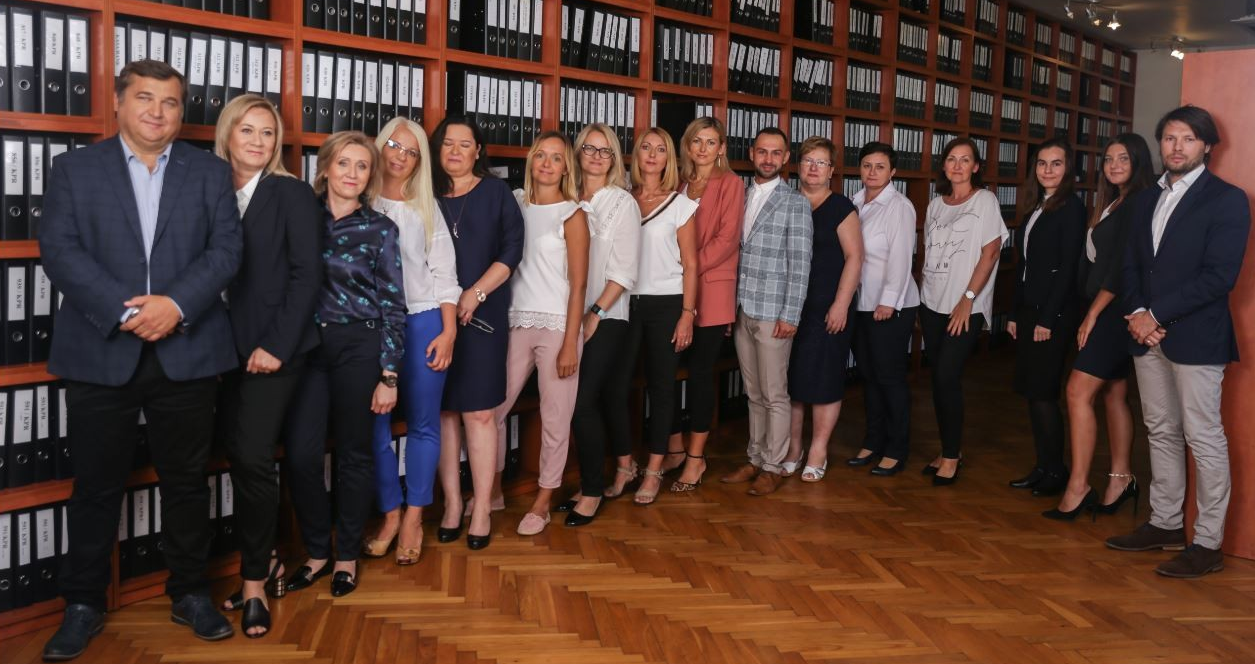 2021-08-13 13:20
Tak, z pewnością w Polsce, gdzie w odróżnieniu od innych krajów, zawód księgowych został prawie całkowicie sfeminizowany. Czy oznacza to, że w pracy tej lepiej sprawdzają się panie?
Firmy mówią
Więcej