Ekologia w praktyce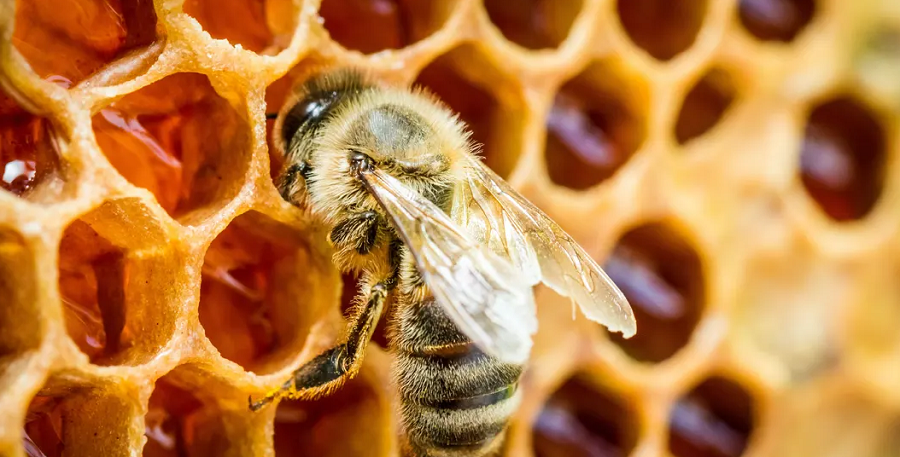 2022-08-27 14:12
Zapobieganie wymieraniu pszczół nie jest łatwe. Środowisko naturalne ulega ogromnym zmianom wskutek działalności człowieka. Pszczoły cierpią przez stosowane w rolnictwie środki ochrony roślin czy też nowe choroby, które dotykają te owady. Naukowcy z Łukasiewicz – ŁIT analizują dane zbierane przez zaprojektowany przez polską firmę Intelligent Hives system monitorujący temperaturę, wilgotność, częstotliwości dźwięku, obraz i lokalizację ula, dzięki odpowiednim czujnikom umieszczonym w inteligentnych ulach. Urządzenia wspierają pszczelarzy w prowadzeniu pasieki zapewniając łatwy w obsłudze system monitorowania uli i będą ogólnie dostępne.
Firmy mówią
Ekologia w praktyce
Więcej
2022-08-22 20:39 0 komentarzy
Sam o sobie mówi "pedalling investor", czyli pedałujący inwestor. Jia Hong Shaw, założyciel Turn Off  Turn On Ventures, od kilku miesięcy przemierza na elektry
Firmy mówią
Ekologia w praktyce
Więcej
2019-07-03 08:00 0 komentarzy
Obecność dużych drapieżników, takich jak wilki i niedźwiedzie wywołuje różnorodne emocje – od strachu do fascynacji. Toczą się także dyskusje dotyczące podstawowych wyzwań społecznych i ekonomicznych polegających na życiu w sąsiedztwie z tymi zwierzętami. Jadąc na wakacje często obawiamy się spotkania z drapieżnikiem i nierzadko ulegamy narastającej w mediach panice. Czy jednak mamy się czego obawiać? Jak żyć i spędzać wakacje w sąsiedztwie dużych drapieżników?
Firmy mówią
Ekologia w praktyce
Więcej
2019-07-02 17:58 0 komentarzy
Kilka ton kupowanej w Polsce żywności trafia co roku do koszy na śmieci. Spowodowane jest to przede wszystkim złym przechowywaniem produktów spożywczych. Dlatego Amica, producent lodówek wyposażonych w funkcje, które gwarantują, że w kuchni nic się nie zmarnuje, kontynuuje zapoczątkowaną w ubiegłym roku kampanię. Akcja "Przechowuję, nie marnuję!" zwraca uwagę na ten problem i edukuje konsumentów, jak go zwalczyć.
Firmy mówią
Dobre praktyki
Technologia na co dzień
Ekologia w praktyce
Więcej
2019-03-25 13:47 0 komentarzy
Po raz pierwszy na praktyki do Afryki wyjechała w 2016 r. Był to kurs dla studentów weterynarii połączony z wolontariatem w rezerwacie Shamwari w RPA. Katarzyna Kołodziejczyk, bo o niej mowa, była wówczas studentką SGGW, której wielkim marzeniem było leczenie dzikich afrykańskich zwierząt. Dążenie do celu wymagało determinacji – największym wyzwaniem było zebranie funduszy na podróż i pobyt w Shamwari. Jednak udało się! Wtedy była jedyną Polką biorącą udział w przedsięwzięciu, i to prawdopodobnie w całej historii tego typu kursów. Osiągnęła swój cel i przetarła szlak kolejnym marzycielom. Dosłownie, ponieważ zajęła się organizacją podobnych wyjazdów dla studentów, nie tylko z SGGW. W najbliższe wakacje zamierza już po raz czwarty wyjechać do Afryki – w tym po raz drugi z grupą dziewczyn. Chłopaków też zaprasza!
Firmy mówią
Dobre praktyki
Ekologia w praktyce
Więcej
2019-02-28 15:36 0 komentarzy
Około 1600 bocianich par wybrało energetyczne słupy TAURONA na miejsca swoich gniazd. Dla energetyków oznacza to, że pod koniec zimy, zanim ptaki powrócą do Polski, trzeba sprawdzić stan gniazd, oczyścić je z nadmiaru budulca lub wynieść na specjalne platformy, które zapewniają bezpieczeństwo bocianim rodzinom.
Firmy mówią
Dobre praktyki
Ekologia w praktyce
Więcej
2019-02-18 12:01 0 komentarzy
Nie jest tajemnicą, że kasze, ryże czy płatki owsiane są cennym źródłem dobroczynnych składników odżywczych, takich jak białko czy błonnik. Ich spożywanie korzystanie wpływa na nasz organizm wspierając pracę układu pokarmowego i ułatwiając utrzymanie zgrabnej sylwetki. Nie wszyscy wiedzą, że mogą one mieć także inne zastosowanie.
Firmy mówią
Dobre zdrowie
Ekologia w praktyce
Moda i uroda
Więcej
2019-02-04 11:46 0 komentarzy
Każdy z nas chce oddychać świeżym powietrzem. Jednak niewielu ma taką możliwość. Według danych Światowej Organizacji Zdrowia (WHO), aż 91% ludzi na świecie mieszka w miejscach, gdzie jakość powietrza przekracza ustalone przez tę organizację normy . W Polsce również mamy do czynienia z fatalną jakością powietrza.
Firmy mówią
Ekologia w praktyce
Nasze Dzieci
Więcej
2018-09-04 12:21 0 komentarzy
Od 1 września, przez kolejne 4 miesiące wszyscy studenci Uniwersytetu Jagiellońskiego będą mogli korzystać z dedykowanej im taryfy PAYG – Student. Żacy z najstarszej polskiej uczelni za minutę korzystania z roweru Wavelo zapłacą zaledwie 6 groszy.
Firmy mówią
Dobre praktyki
Ekologia w praktyce
Więcej
2018-08-27 10:06 0 komentarzy
Innowacyjny projekt instalacji paneli fotowoltaicznych na wodzie jest pilotażowo wdrażany w spółce Energa Wytwarzanie. W zbiorniku przy elektrowni wodnej w Łapinie po raz pierwszy w Polsce umieszczono panele PV wytwarzające energię elektryczną na wodzie. Instalacje te mają na celu poprawę ich efektywności i zwiększenie poziomu generowanej energii. Po uzyskaniu pozytywnych efektów, Grupa Energa nie wyklucza możliwości szerszego zastosowania tego rozwiązania.
Firmy mówią
Technologia na co dzień
Ekologia w praktyce
Więcej