Firmy mówią
2021-08-14 14:33 0 komentarzy
Lato w pełni, zapraszamy więc na cykl pt. "Pytanie na lato", w ramach którego będziemy przedstawiać informacje i różnorodne ciekawostki związane z wpływem słońca na organizm człowieka. Eksperci z Polskiego Związku Solaryjnego: Dominik Wrzos i Paweł Grabowski będą wyjaśniać zjawiska, rozwiewać wątpliwości i ujawniać fakty, które warto poznać, by bezpiecznie korzystać z letniego słońca. Dziś nasi eksperci odpowiedzą na pytanie, jak fototyp skóry wpływa na opaleniznę.
Dobre zdrowie
Więcej
2021-08-14 14:24 0 komentarzy
Niedawno w centrum Katowic doszło do śmiertelnego potrącenia 19-letniej kobiety przez autobus komunikacji miejskiej. Czy powszechne zastosowanie technologii Computer Vision mogłoby zapobiec wypadkom komunikacyjnym spowodowanym między innymi błędami kierowców?
Technologia na co dzień
Więcej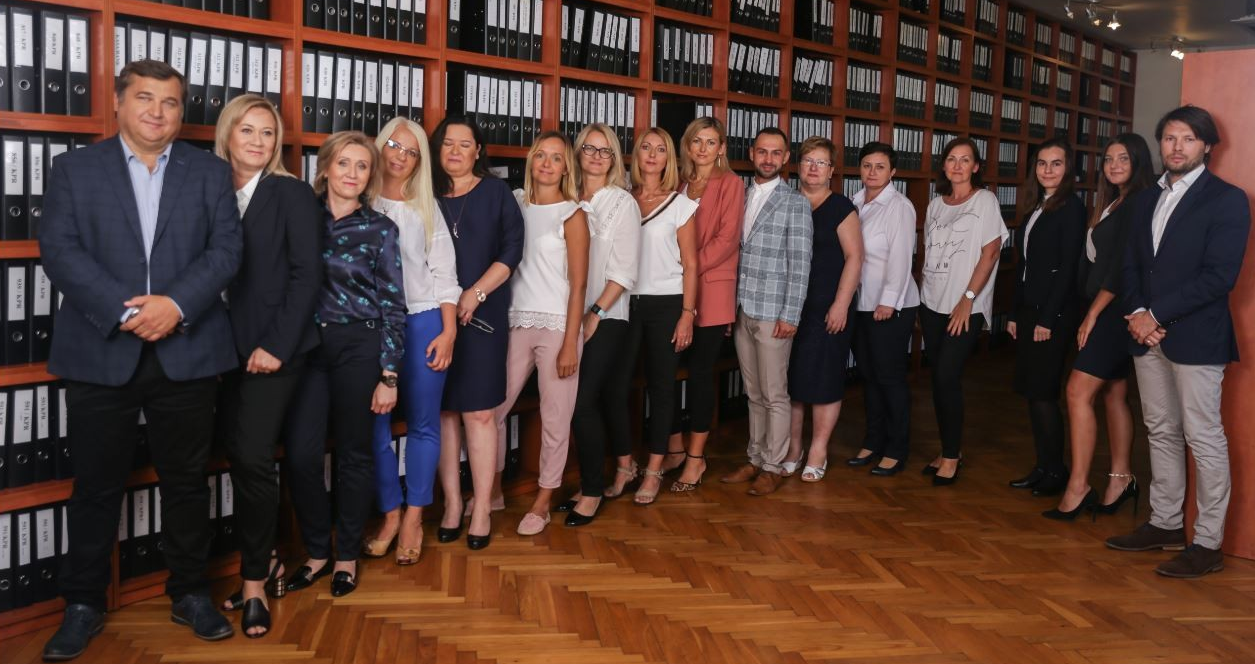 2021-08-13 13:20
Tak, z pewnością w Polsce, gdzie w odróżnieniu od innych krajów, zawód księgowych został prawie całkowicie sfeminizowany. Czy oznacza to, że w pracy tej lepiej sprawdzają się panie?
Firmy mówią
Więcej

2021-07-15 19:02
Santander Bank Polska uruchomił automatyczne płatności za przejazd autostradami. Autopay można aktywować w najnowszej wersji aplikacji mobilnej banku.
Firmy mówią
Technologia na co dzień
Więcej
2021-07-04 11:26 0 komentarzy
W roku 2020 Polski Standard Płatności (PSP), operator systemu BLIK osiągnął tzw. break even point w skali pełnego roku obrotowego – po raz pierwszy od początku istnienia osiągając zysk i to od razu na bardzo wysokim poziomie. Rok do roku przychody wzrosły blisko dwukrotnie, koszty działalności pozostały niemal bez zmian. Zysk netto na koniec roku wyniósł 36 mln, wobec niewielkiej straty rok wcześniej.
Technologia na co dzień
Więcej
2021-06-05 13:57 0 komentarzy
Zapraszamy na Festiwal Kultury Zdrowia! Który odbędzie się 12-13 czerwca, w Rudzie Śląskiej. Pierwszy dzień poprowadzi Jan Pospieszalski!12-13 czerwca 2021; Ruda Śląska, ul. Kłodnicka 54, obiekty Grunwaldu Halemba
Firmy mówią
Dobre zdrowie
Polecane wydarzenia
Więcej
2021-04-14 19:03 0 komentarzy
Bank Credit Agricole wspólnie z Mastercard wprowadzają na polski rynek pierwszą kartę z ekotworzywa, które rozkłada się znacznie szybciej niż plastik. Nową kartę otrzymają klienci, którzy otworzą w banku Konto dla Ciebie.
Technologia na co dzień
Więcej
2021-03-03 20:06 0 komentarzy
28 lutego 2021 r. weszły w życie przepisy zmieniające warunki przyznawania wsparcia przedsiębiorcom w ramach Tarczy Antykryzysowej. Zmieniły się, m.in. zasady udzielania dotacji oraz dofinansowania do wynagrodzeń pracowników z urzędów pracy. Opisujemy najważniejsze zagadnienia, wprowadzone rozporządzeniem Rady Ministrów.
Więcej
2021-02-28 09:57 0 komentarzy
Trend Micro Incorporated, światowy lider w dziedzinie zabezpieczeń, stwierdził, że organizacje sektora ochrony zdrowia na całym świecie (Healthcare Organizations HCOs) przyspieszyły migrację do chmury i zwiększyły związane z nią wydatki, ale wiele z nich prawdopodobnie przecenia swoje możliwości w zakresie ochrony środowisk chmurowych.
Firmy mówią
Dobre praktyki
Technologia na co dzień
Więcej
2021-02-21 21:13 0 komentarzy
Wiele osób pracuje aktualnie w trybie zdalnym. Wpływa to nie tylko na zmianę dotychczasowego planu dnia, ale także na nasze przyzwyczajenia i zachowania związane ze spożywaniem posiłków. Nie musimy już pomijać śniadania lub jeść w biegu, nie dostosowujemy także godziny lunchu do innych współpracowników. A co z przekąskami? Doskonała okazja zaopatrzyć się w tę zdrowsze na te chwile jak nadejdzie ochota na schrupanie czegoś słodkiego. Poznajcie klika pomysłów, jak wybrać właściwą przekąskę.
Artykuły
Więcej