Firmy mówią
2017-10-05 17:54 0 komentarzy
Mówi się, że matematyka jest królową nauk. I choć w interesach często się na niej opieramy, zapominamy o innych, równie ważnych przedmiotach. A co, gdyby sięgnąć pamięcią do lekcji fizyki? Do biznesu wkracza Teoria Ograniczeń, która świetnie sprawdza się w zarządzaniu.
Firmy mówią
Dobre praktyki
Więcej
2017-10-05 12:48 0 komentarzy
"Rzeczywistość" – Piotr Pasiewicz – malarstwo – grafika – video Galeria BB, ul. Skałeczna 5, Kraków Wystawa czynna: 9.10.2017 – 22.10.2017; otwarcie: 7.10.2017 – sobota – godzina 16.00
Firmy mówią
Polecane wydarzenia
Więcej
2017-10-05 11:37 0 komentarzy
W Katedrze Nauk Fizjologicznych Wydziału Medycyny Weterynaryjnej Szkoły Głównej Gospodarstwa Wiejskiego powstało pierwsze w Polsce Laboratorium Metabolomiki Weterynaryjnej. Naukowcy uzyskali możliwość wykonywania zaawansowanych badań z wykorzystaniem najnowocześniejszej technologii spektometrii masowej. Inwestycja o wartości niemal 5 mln zł została sfinansowana ze środków Ministerstwa Nauki i Szkolnictwa Wyższego.
Dobre praktyki
Technologia na co dzień
Więcej
2017-10-05 10:51 0 komentarzy
Czarne mydło wytwarzane w Maroko, na bazie oliwy z oliwek, przeznaczone jest do oczyszczania każdego rodzaju skóry, w tym wrażliwej i trądzikowej. Jego skład uzupełniony może być o inne oleje, jak arganowy, lawendowy czy eukaliptusowy, dzięki czemu nawilża, łagodzi podrażnienia, relaksuje i odświeża.
Firmy mówią
Moda i uroda
Więcej
2017-10-02 15:21 0 komentarzy
W czasie deszczowej jesieni każdy promień słońca jest na wagę złota. Inaczej sytuacja wygląda jednak w upalnie dni, kiedy to słońce we wnętrzach budynków ma status "nieproszonego gościa". Przed nadmiernym nagrzewaniem się pomieszczeń chronią osłony okienne. Ich stosowanie w pewnych warunkach jest wymagane przepisami prawa. Kiedy tak się dzieje?
Firmy mówią
Ciekawe budownictwo
Więcej
2017-10-01 22:27 0 komentarzy
Funkcję dyrektora personalnego kojarzymy zazwyczaj z zatrudnieniem na pełny etat. Na rynku dostępni są jednak także doświadczeni specjaliści w zakresie human resources, z usług których można skorzystać w niepełnym wymiarze czasu. W wielu sytuacjach takie rozwiązanie może być bardzo korzystne.
Firmy mówią
Dobre praktyki
Więcej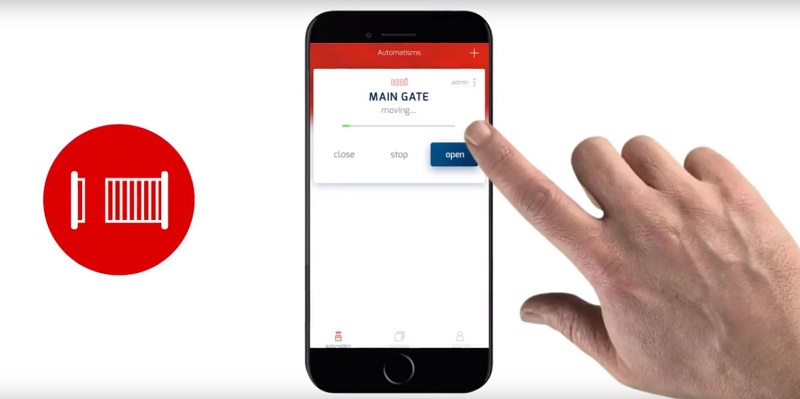 2017-09-28 16:23 0 komentarzy
Na rynku dostępny jest grzejnik radiacyjny, który wytwarza ciepło za pomocą oleistego płynu grzewczego. Dzięki temu dostarcza komfort cieplny podobny do C.O. Jego pionowa wersja, o wysokości nawet 1,7 metra, będzie ciekawą dekoracją.
Firmy mówią
Ciekawe budownictwo
Więcej
2017-09-19 13:47 0 komentarzy
Serdecznie zapraszamy do udziału w międzypokoleniowym i międzysąsiedzkim wydarzeniu "Święto alei Artystów", które odbędzie się w niedzielę, 24 września w godz. 13.00 - 18.00 na terenie zielonym między os. Centrum D i Handlowym.
Firmy mówią
Polecane wydarzenia
Więcej
2017-09-19 11:34 0 komentarzy
Kolorowe klocki to ulubiona zabawka na całym świecie, dlatego meble, które je przypominają, z pewnością zyskają sympatię dzieci. W dodatku, podobnie jak klocki, można składać je z pojedynczych, osobnych brył. Jednak rodzice, którzy nie chcą samodzielnie projektować poszczególnych mebli, mogą wybrać gotowy mebel, który ma określone gabaryty.
Firmy mówią
Nasze Dzieci
Więcej