Firmy mówią
2015-12-03 14:41 0 komentarzy
Polska Grupa Supermarketów (PGS) pozytywnie ocenia stanowisko rządu w sprawie konsultacji branżowych i analizy wprowadzenia stawki progresywnej podatku obrotowego od sieci handlowych, o których informował Henryk Kowalczyk, minister w Kancelarii Prezesa RM i przewodniczący Komitetu Stałego RM (PAP, 29.11.2015).
Firmy mówią
Więcej
2015-12-03 12:05 0 komentarzy
Kredyty obrotowe i inwestycyjne, restrukturyzacje i procesy układowe z bankami, refinansowanie i optymalizacja kosztów oraz warunków finansowych – to tylko niektóre z obszarów, w których wsparcia przedsiębiorcom sektora MSP udzielą eksperci nowo powołanego Centrum Finansów Związku Przedsiębiorców i Pracodawców.
Firmy mówią
Dobre praktyki
Więcej
2015-12-01 15:38 0 komentarzy
Dla niedużej firmy wprowadzenie produktów do sieci sklepów spożywczych stanowi poważne wyzwanie. Czy można coś zrobić, aby ułatwić sobie drogę na sklepowe półki? Tak – trzeba przygotować dobrą ofertę oraz nawiązać kontakty z kupcami.
Firmy mówią
Więcej
2015-11-30 15:11 0 komentarzy
Kawa to napój znany i uwielbiany na całym świecie. Wyjątkowy smak, intensywna barwa oraz niezwykłe właściwości sprawiają, że mała czarna stała się inspiracją także dla twórców sztuki użytkowej. Naturalna, dębowa podłoga Coffee firmy Kaczkan o intensywnym odcieniu mocnej kawy to kolejny hołd oddany temu popularnemu napojowi.
Firmy mówią
Ciekawe budownictwo
Więcej
2015-11-30 14:48 0 komentarzy
Panele fotowoltaiczne odpowiadają za przekształcanie pozyskanej energii słonecznej w prąd. Dzięki nim gospodarstwo domowe może się niemal całkowicie uniezależnić od sieci energetycznej. Decydując się na montaż paneli, już na samym początku będziemy musieli zdecydować, jakie ogniwa wybierzemy: monokrystaliczne, polikrystaliczne, a może cienkowarstwowe?
Firmy mówią
Ciekawe budownictwo
Więcej
2015-11-28 20:27 0 komentarzy
Państwowa Inspekcja Pracy uznała, że włocławska spółka z Grupy ORLEN jest nie tylko najlepszym organizatorem bezpiecznej pracy w województwie kujawsko-pomorskim, ale także należy do elitarnej grupy pięciu dużych firm, które w skali kraju wzorowo prowadzą działania w obszarze BHP.
Firmy mówią
Dobre praktyki
Więcej
2015-11-26 20:31 0 komentarzy
ANWIL został uhonorowany prestiżowym tytułem "Lidera Filantropii" w konkursie organizowanym przez Forum Darczyńców w Polsce. Spółka przystępując po raz pierwszy do konkursu od razu została zwycięzcą kategorii "Debiuty - firma, która przekazała najwięcej środków na cele społeczne". W 2014 r. ANWIL przeznaczył na działania dobroczynne milion złotych.
Firmy mówią
Dobre praktyki
Więcej
2015-11-25 16:34 0 komentarzy
We wtorek 17 listopada odbyła się kolejna edycja Kreatywnych Warsztatów Przedsiębiorczości XLX®. Do Miejskiego Ośrodka Wspierania Inicjatyw Społecznych na osiedlu Centrum C10 przybyło 16 uczniów, reprezentujących krakowskie szkoły: Zespół Szkół Gastronomicznych nr 1, Zespół Szkół Zawodowych HTS, XII Liceum Ogólnokształcące oraz XI Liceum Ogólnokształcące.
Firmy mówią
Dobre praktyki
Więcej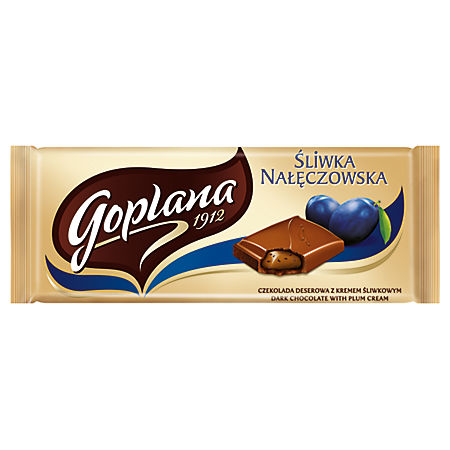 2015-11-25 15:16
Marki Goplana i Solidarność tworzą duet doskonały. Pierwsza dostarcza wyśmienitą aksamitną czekoladę, a druga doskonałe nadzienia. Razem tworzą idealną kompozycję!
Firmy mówią
Więcej
2015-11-25 15:08 0 komentarzy
Wymarzona brama garażowa zakupiona, a już za kilka dni pod naszymi drzwiami zjawi się ekipa, która przeprowadzi jej instalację? Poznanie zasad dobrego montażu bramy pozwoli nam, jako inwestorom, którzy będą codziennie użytkować ten wyrób, czuwać nad przebiegiem prac instalacyjnych i jakością ich wykonania.
Firmy mówią
Ciekawe budownictwo
Więcej