Firmy mówią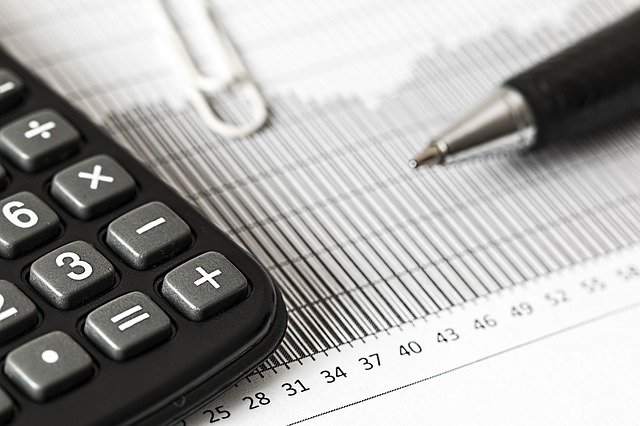 2022-06-16 14:18
Polski Ład wprowadził do tej pory wiele zmian. Niedawno jednak ustawodawca zdecydował o wdrożeniu kolejnych, nowych przepisów podatkowych również w kontekście wynagrodzeń.
Firmy mówią
Więcej
2022-05-05 15:25 0 komentarzy
Wiosną przyroda budzi się do życia. O tej porze roku my też czujemy przypływ energii i częściej wychodzimy z domu. Aby wykorzystać sprzyjającą pogodę, warto zatem urządzić spotkanie w gronie najbliższych w ogrodzie. Grill czy ognisko? Wieczory są jeszcze chłodne, więc to drugie rozwiązanie jest lepsze – przy blasku płomieni przyjemnie się ogrzejemy. Co przygotować, aby spotkanie się udało? Z pewnością musimy przyszykować drewno opałowe, a do tego potrzebny będzie dobry sprzęt.
Firmy mówią
W ogrodzie
Więcej
2022-05-05 14:30 0 komentarzy
W budynku, w którym panuje optymalna temperatura czujemy się komfortowo – możemy w nim swobodnie odpoczywać lub pracować. Ważne, żebyśmy to my sami mogli decydować o tym, jak ciepłe jest wnętrze, a nie byli skazani na ciągłą walkę z przewiewami chłodnego powietrza z zewnątrz. Możemy podkręcić grzejniki, jednak na dłuższą metę to rozwiązanie mało skuteczne i do tego kosztowne dla kieszeni oraz klimatu. Dobrym wyborem jest więc inwestycja w energooszczędne, szczelnie zamontowane okna i drzwi zewnętrzne. Jakie rozwiązania wybrać przy ich montażu?
Firmy mówią
Ciekawe budownictwo
Więcej
2022-04-17 10:56 0 komentarzy
Nowa seria Zyxel GS1915 to skalowalne, niedrogie rozwiązanie dla mikroprzedsiębiorstw, małych firm i użytkowników domowych, które oferuje uproszczoną, scentralizowaną kontrolę nad siecią.
Firmy mówią
Technologia na co dzień
Więcej
2022-04-17 10:32 0 komentarzy
Pracując zdalnie trudno czasem skupić się na wykonywanych zadaniach. W domu zdecydowanie więcej rzeczy potrafi rozpraszać, co w efekcie powoduje, że czas poświęcony sprawom zawodowym staje się dłuższy niż w biurze. Co zatem zrobić, by praca z domu była bardziej efektywna? Pomocna może okazać się odpowiednia aranżacja domowego biura, która wpłynie korzystnie na koncentrację.
Firmy mówią
Dobre praktyki
Dobre zdrowie
Więcej
2022-04-14 13:21 0 komentarzy
Credit Agricole, jako pierwszy bank na polskim rynku, wdraża dla wszystkich swoich klientów biznesowych nowoczesny system akceptacji płatności zbliżeniowych SoftPos. Dostawcą rozwiązania są: polski fintech SoftPos.eu oraz firma Elavon – lider na rynku płatności.
Technologia na co dzień
Więcej
2022-04-14 13:11 0 komentarzy
W czasie pandemii koronawirusa wielu z nas zaczęło pracować zdalnie, czyli na tzw. home office. Ku uciesze niektórych, a smutku innych, zaczynamy powoli wracać do pracy stacjonarnej. Nieważne, czy pracujemy spod ciepłego koca w salonie, czy z klimatyzowanego biura w wieżowcu, ważne jest nasze bezpieczeństwo w internecie i w realnym życiu.
Technologia na co dzień
Więcej
2022-04-10 08:37 0 komentarzy
Fundusz Wsparcia Kredytobiorców (FWK) to mechanizm zapewniający pomoc dla kredytobiorców, którzy znaleźli się w trudnej sytuacji finansowej i są zobowiązani do spłaty rat kredytu mieszkaniowego.
Artykuły
Więcej
2022-04-08 10:24 0 komentarzy
Wielu rodziców decyduje się dziś na nauczanie swoich dzieci w domu. Świat się zmienia – coraz więcej podróżujemy, zmieniamy miejsca zamieszkania, potrzebujemy więcej wolności.
Firmy mówią
Nasze Dzieci
Więcej