Firmy mówią
2017-10-09 17:58 1 komentarzy
O oczy trzeba dbać cały czas. Są jednak takie okresy w roku, gdy trzeba się o nie zatroszczyć bardziej niż zwykle. A gdy dochodzą do tego trapiące ten organ schorzenia i choroby, to tym więcej czasu i uwagi powinno się jego higienie poświęcać.
Firmy mówią
Więcej
2017-10-09 17:32 0 komentarzy
O własnej firmie myśli wiele osób. Coraz więcej podejmuje też odważną decyzję, by spróbować swoich sił w roli przedsiębiorcy. Niestety jednak, nie wszystkim wystarcza wytrwałości, np. od stycznia do czerwca 2017 roku (wg systemu REGON) zamknięto blisko 136 tys. firm. Co sprawia, że nie każdy przedsiębiorca odnosi sukces?
Firmy mówią
Dobre praktyki
Więcej
2017-10-05 17:54 0 komentarzy
Mówi się, że matematyka jest królową nauk. I choć w interesach często się na niej opieramy, zapominamy o innych, równie ważnych przedmiotach. A co, gdyby sięgnąć pamięcią do lekcji fizyki? Do biznesu wkracza Teoria Ograniczeń, która świetnie sprawdza się w zarządzaniu.
Firmy mówią
Dobre praktyki
Więcej
2017-10-05 12:48 0 komentarzy
"Rzeczywistość" – Piotr Pasiewicz – malarstwo – grafika – video Galeria BB, ul. Skałeczna 5, Kraków Wystawa czynna: 9.10.2017 – 22.10.2017; otwarcie: 7.10.2017 – sobota – godzina 16.00
Firmy mówią
Polecane wydarzenia
Więcej
2017-10-05 11:37 0 komentarzy
W Katedrze Nauk Fizjologicznych Wydziału Medycyny Weterynaryjnej Szkoły Głównej Gospodarstwa Wiejskiego powstało pierwsze w Polsce Laboratorium Metabolomiki Weterynaryjnej. Naukowcy uzyskali możliwość wykonywania zaawansowanych badań z wykorzystaniem najnowocześniejszej technologii spektometrii masowej. Inwestycja o wartości niemal 5 mln zł została sfinansowana ze środków Ministerstwa Nauki i Szkolnictwa Wyższego.
Dobre praktyki
Technologia na co dzień
Więcej
2017-10-05 10:51 0 komentarzy
Czarne mydło wytwarzane w Maroko, na bazie oliwy z oliwek, przeznaczone jest do oczyszczania każdego rodzaju skóry, w tym wrażliwej i trądzikowej. Jego skład uzupełniony może być o inne oleje, jak arganowy, lawendowy czy eukaliptusowy, dzięki czemu nawilża, łagodzi podrażnienia, relaksuje i odświeża.
Firmy mówią
Moda i uroda
Więcej
2017-10-02 15:21 0 komentarzy
W czasie deszczowej jesieni każdy promień słońca jest na wagę złota. Inaczej sytuacja wygląda jednak w upalnie dni, kiedy to słońce we wnętrzach budynków ma status "nieproszonego gościa". Przed nadmiernym nagrzewaniem się pomieszczeń chronią osłony okienne. Ich stosowanie w pewnych warunkach jest wymagane przepisami prawa. Kiedy tak się dzieje?
Firmy mówią
Ciekawe budownictwo
Więcej
2017-10-01 22:27 0 komentarzy
Funkcję dyrektora personalnego kojarzymy zazwyczaj z zatrudnieniem na pełny etat. Na rynku dostępni są jednak także doświadczeni specjaliści w zakresie human resources, z usług których można skorzystać w niepełnym wymiarze czasu. W wielu sytuacjach takie rozwiązanie może być bardzo korzystne.
Firmy mówią
Dobre praktyki
Więcej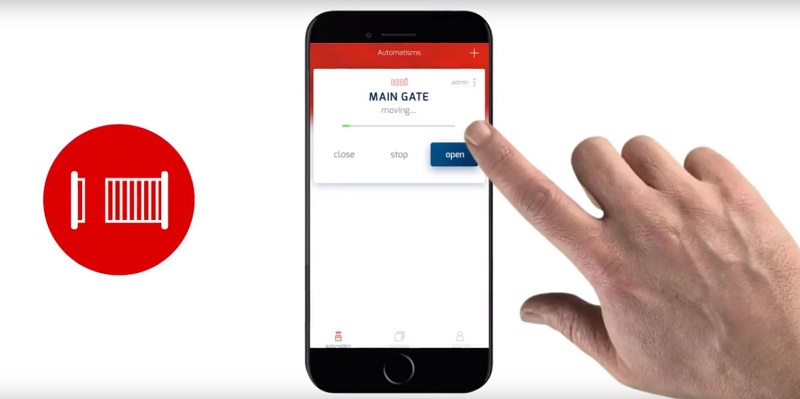 2017-09-28 16:23 0 komentarzy
Na rynku dostępny jest grzejnik radiacyjny, który wytwarza ciepło za pomocą oleistego płynu grzewczego. Dzięki temu dostarcza komfort cieplny podobny do C.O. Jego pionowa wersja, o wysokości nawet 1,7 metra, będzie ciekawą dekoracją.
Firmy mówią
Ciekawe budownictwo
Więcej