Firmy mówią
2021-09-22 17:51 0 komentarzy
25 maja 2021 roku Laboratorium testDNA Sp. z o.o. Sp. k. pozytywnie przeszło kolejny audyt Polskiego Centrum Akredytacji. Został utrzymany certyfikat PCA w zakresie stosowania normy PN-EN ISO/IEC 17025 przyznany w 2016 roku. Jest to potwierdzenie pewności i rzetelności badań z zakresu ojcostwa – jakość utrzymuje się przez lata.
Firmy mówią
Dobre praktyki
Dobre zdrowie
Więcej
2021-09-19 11:05 0 komentarzy
Rodzinne grille, smażone i nadmorskie ryby, bufet all inclusive, gofry z bitą śmietaną, owocami i polewą, lody, słodkie i zimne gazowane napoje brzmi pysznie, ale też wysoko kalorycznie. Wakacyjna dieta może sprawić, że z urlopu poza piękną opalenizną przywieziemy również dodatkowy nadbagaż w postaci zbędnych kilogramów. Jak powrócić do wcześniejszej wagi i dobrego samopoczucia?
Dobre zdrowie
Więcej
2021-08-28 09:24 0 komentarzy
Dofinansowanie podjęcia działalności gospodarczej to jedna z najpopularniejszych form wsparcia oferowanych przez powiatowe urzędy pracy. Przyszły przedsiębiorca może otrzymać na start nawet 33 tys. złotych. Musi jednak spełnić określone warunki. Opisujemy jakie i jak zasady przyznawania środków na podjęcie działalności gospodarczej zmieniły się w czasie pandemii.
Firmy mówią
Więcej
2021-08-18 07:44 0 komentarzy
Wycieczki rowerowe to jedna z form spędzania wolnego czasu i korzystania z wakacyjnej pogody. Wspólne odkrywanie regionalnych tras to pomysł, z którego chętnie korzystają koszalinianie. Cykl bezpłatnych wycieczek z przewodnikiem w ramach kampanii #RoweryNaForum jest na półmetku, a chętnych wciąż przybywa. Kampania odbywa się pod honorowym patronatem Prezydenta Miasta Koszalina Piotra Jedlińskiego.
Dobre praktyki
Więcej
2021-08-14 17:26 0 komentarzy
Przystawka USB DECT jako alternatywa dla zestawu słuchawkowego i telefonu konferencyjnego
Technologia na co dzień
Więcej
2021-08-14 14:33 0 komentarzy
Lato w pełni, zapraszamy więc na cykl pt. "Pytanie na lato", w ramach którego będziemy przedstawiać informacje i różnorodne ciekawostki związane z wpływem słońca na organizm człowieka. Eksperci z Polskiego Związku Solaryjnego: Dominik Wrzos i Paweł Grabowski będą wyjaśniać zjawiska, rozwiewać wątpliwości i ujawniać fakty, które warto poznać, by bezpiecznie korzystać z letniego słońca. Dziś nasi eksperci odpowiedzą na pytanie, jak fototyp skóry wpływa na opaleniznę.
Dobre zdrowie
Więcej
2021-08-14 14:24 0 komentarzy
Niedawno w centrum Katowic doszło do śmiertelnego potrącenia 19-letniej kobiety przez autobus komunikacji miejskiej. Czy powszechne zastosowanie technologii Computer Vision mogłoby zapobiec wypadkom komunikacyjnym spowodowanym między innymi błędami kierowców?
Technologia na co dzień
Więcej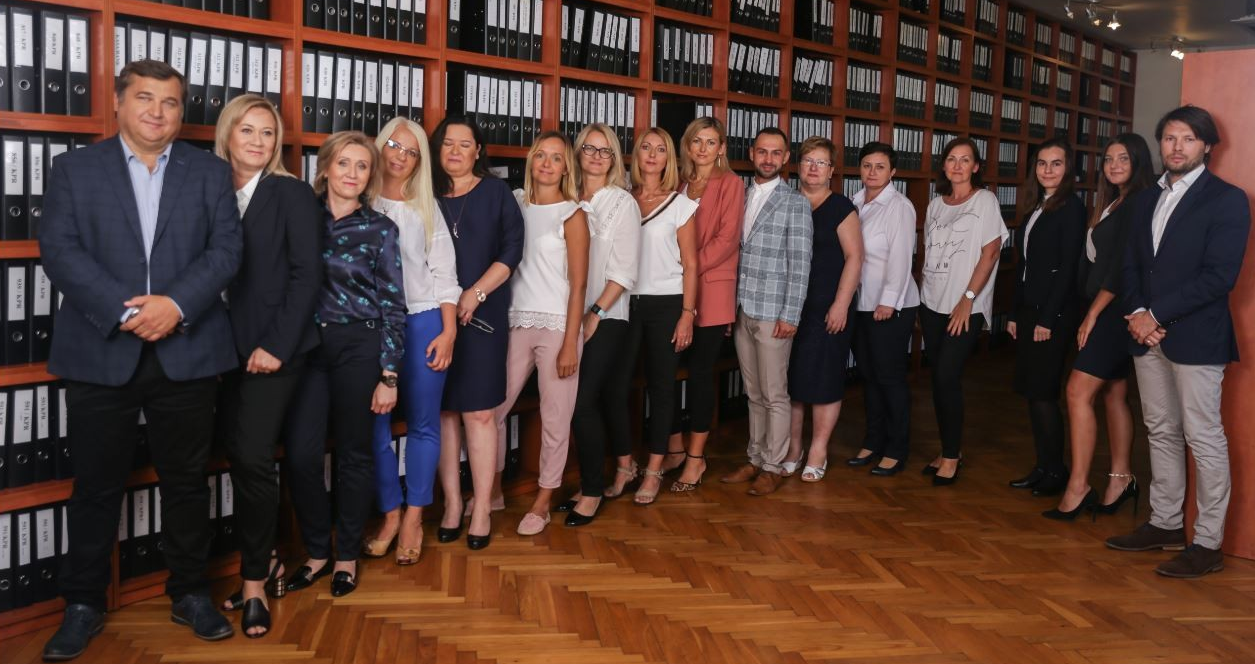 2021-08-13 13:20
Tak, z pewnością w Polsce, gdzie w odróżnieniu od innych krajów, zawód księgowych został prawie całkowicie sfeminizowany. Czy oznacza to, że w pracy tej lepiej sprawdzają się panie?
Firmy mówią
Więcej

2021-07-15 19:02
Santander Bank Polska uruchomił automatyczne płatności za przejazd autostradami. Autopay można aktywować w najnowszej wersji aplikacji mobilnej banku.
Firmy mówią
Technologia na co dzień
Więcej
2021-07-04 11:26 0 komentarzy
W roku 2020 Polski Standard Płatności (PSP), operator systemu BLIK osiągnął tzw. break even point w skali pełnego roku obrotowego – po raz pierwszy od początku istnienia osiągając zysk i to od razu na bardzo wysokim poziomie. Rok do roku przychody wzrosły blisko dwukrotnie, koszty działalności pozostały niemal bez zmian. Zysk netto na koniec roku wyniósł 36 mln, wobec niewielkiej straty rok wcześniej.
Technologia na co dzień
Więcej