Firmy mówią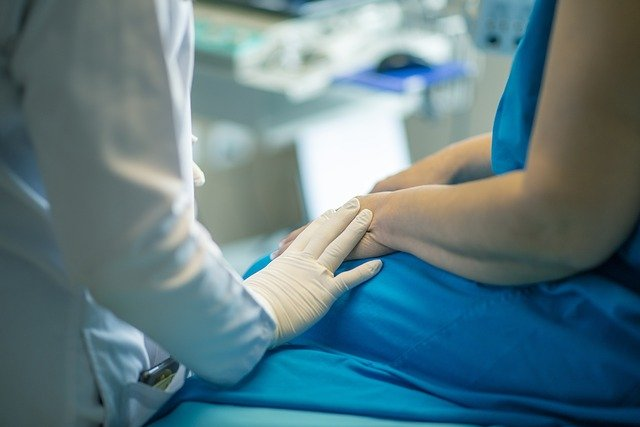 2022-02-16 09:08
Największe badanie opinii publicznej zrealizowane przez Fundację SM-Walcz o siebie! w ramach kampanii SM w czasach pandemii COVID-19
Dobre zdrowie
Więcej
2022-02-12 11:00 0 komentarzy
Niepełnosprawność wciąż pozostaje tematem tabu w społeczeństwie. Nadal panuje przeświadczenie społeczne, że niepełnosprawność to wyrok na nasze życie. Obawiamy się spotkań z osobami z niepełnosprawnościami, bardzo często obdarzamy ich litością i współczuciem. Spotykamy się z tym że nie wyobrażamy, sobie by taka osoba podjęła zatrudnienie.
Dobre praktyki
Więcej
2022-02-08 22:41 0 komentarzy
Fibromialgia, o której mowa, jest schorzeniem z przewlekłymi dolegliwościami bólowymi mięśni i stawów. Charakteryzuje się występowaniem przewlekłego bólu uogólnionego mięśniowo-stawowego oraz bólu w tzw. punktach uciskowych. Choć jest nieuleczalna, można minimalizować jej objawy.
Firmy mówią
Dobre zdrowie
Więcej
2022-02-08 22:11 0 komentarzy
Zimne miesiące sprzyjają infekcjom. To właśnie zimą jesteśmy bardziej zmęczeni i podatni na przeziębienia. Czy, korzystając z solarium, możemy złagodzić skutki gorszego samopoczucia i zwiększyć odporność organizmu? O solarium i jego wpływie na przeziębienia rozmawiamy z Pawłem Grabowskim z PZS Polskiego Związku Solaryjnego.
Dobre zdrowie
Więcej
2022-02-07 20:46 0 komentarzy
Eksperci z firmy Kaspersky odkryli, że najpopularniejszy protokół przesyłania danych z urządzeń noszonych na sobie, wykorzystywany do zdalnego monitorowania pacjentów, zawierał, w samym tylko 2021 r., 33 luki w zabezpieczeniach, w tym 18 krytycznych. To o 10 krytycznych luk więcej niż w 2020 r. Wiele z nich nadal jest niezałatanych. Niektóre z tych luk pozwalają atakującym przechwytywać dane przesyłane z urządzenia online.
Technologia na co dzień
Więcej
2022-02-05 18:54 0 komentarzy
Więcej niż co 10 mieszkaniec Krakowa pracuje w branży IT. Mimo tak dużego nasycenia, specjaliści z sektora informatycznego z Krakowa rzadziej niż ich koledzy z innych miast Polski aktywnie poszukują pracy, a częściej oczekują aż do nich zgłosi się firma z atrakcyjną ofertą. Na tym rynku, obok wynagrodzenia, ważna jest również skala i znaczenie projektu, którym można przyciągnąć do firmy doświadczonych specjalistów, uważa Krzysztof Waśniowski, menadżer w krakowskim centrum R&D firmy Ericsson.
Firmy mówią
Technologia na co dzień
Więcej
2022-02-05 17:58 0 komentarzy
Leczenie ortodontyczne przezroczystymi nakładkami Invisalign coraz bardziej zyskuje na popularności wśród pacjentów – głównie ze względu na kwestie estetyczne, łatwość w utrzymaniu higieny i duży komfort użytkowania. Z kolei dla lekarzy system Invisalign stanowi cenne narzędzie, które z powodzeniem mogą wykorzystywać w leczeniu dorosłych, dzieci i nastolatków. Staje się on nieodłącznym elementem interdyscyplinarnego podejścia do precyzyjnego planowania leczenia i zminimalizowania preparacji zębów przed leczeniem różnych przypadków wad zgryzu. Od początku października ubiegłego roku firma Align Technology wprowadziła na polski rynek nowy produkt – system Invisalign Go dedykowany lekarzom stomatologom. Za jego pomocą lekarze dentyści będą mogli z powodzeniem poszerzyć zakres oferowanych usług o leczenie łagodnych i umiarkowanych wad zgryzu, rozwiązania kompleksowej stomatologii oraz leczenie przedprotetyczne.
Firmy mówią
Dobre zdrowie
Więcej
2021-10-31 10:33 0 komentarzy
Polscy lekarze oczekują większego udziału technologii mobilnych w medycynie – wynika z badania IQVIA dla Samsung. Aż 96% z nich uważa, że smartfony mogłyby być szerzej wykorzystywane w sektorze medycznym, a 9 na 10 deklaruje, że monitorowanie stanu pacjenta przy pomocy profesjonalnych aplikacji znacznie usprawnia opiekę. E-medycyna to dla nich też szansa na większą elastyczność zawodową.
Technologia na co dzień
Więcej
2021-10-30 22:45 0 komentarzy
Mały dom za miastem. Urządzony minimalistycznie, położony blisko natury, z dala od miejskiego zgiełku i dużych zbiorowisk. Prywatny azyl i schronienie przed pandemią. Najlepiej nowoczesny i chociaż niewielki, to koniecznie z dużymi oknami. G-U podpowiada, jakie systemy okienne świetnie sprawdzą się w małym całorocznym domu pod lasem.
Ciekawe budownictwo
Więcej