Firmy mówią
2017-10-05 10:51 0 komentarzy
Czarne mydło wytwarzane w Maroko, na bazie oliwy z oliwek, przeznaczone jest do oczyszczania każdego rodzaju skóry, w tym wrażliwej i trądzikowej. Jego skład uzupełniony może być o inne oleje, jak arganowy, lawendowy czy eukaliptusowy, dzięki czemu nawilża, łagodzi podrażnienia, relaksuje i odświeża.
Firmy mówią
Moda i uroda
Więcej
2017-10-02 15:21 0 komentarzy
W czasie deszczowej jesieni każdy promień słońca jest na wagę złota. Inaczej sytuacja wygląda jednak w upalnie dni, kiedy to słońce we wnętrzach budynków ma status "nieproszonego gościa". Przed nadmiernym nagrzewaniem się pomieszczeń chronią osłony okienne. Ich stosowanie w pewnych warunkach jest wymagane przepisami prawa. Kiedy tak się dzieje?
Firmy mówią
Ciekawe budownictwo
Więcej
2017-10-01 22:27 0 komentarzy
Funkcję dyrektora personalnego kojarzymy zazwyczaj z zatrudnieniem na pełny etat. Na rynku dostępni są jednak także doświadczeni specjaliści w zakresie human resources, z usług których można skorzystać w niepełnym wymiarze czasu. W wielu sytuacjach takie rozwiązanie może być bardzo korzystne.
Firmy mówią
Dobre praktyki
Więcej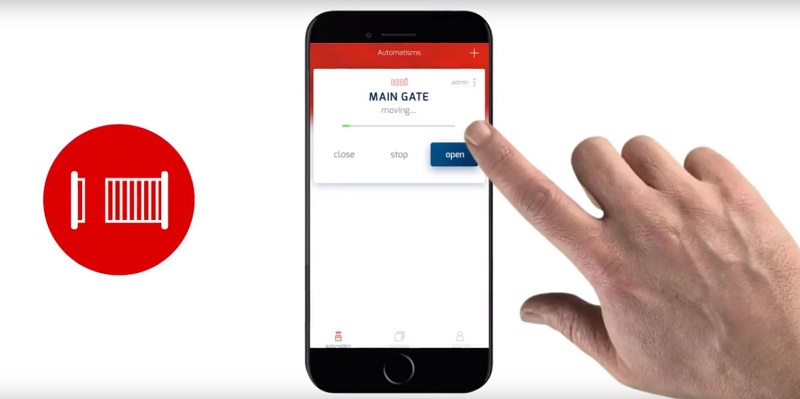 2017-09-28 16:23 0 komentarzy
Na rynku dostępny jest grzejnik radiacyjny, który wytwarza ciepło za pomocą oleistego płynu grzewczego. Dzięki temu dostarcza komfort cieplny podobny do C.O. Jego pionowa wersja, o wysokości nawet 1,7 metra, będzie ciekawą dekoracją.
Firmy mówią
Ciekawe budownictwo
Więcej
2017-09-19 13:47 0 komentarzy
Serdecznie zapraszamy do udziału w międzypokoleniowym i międzysąsiedzkim wydarzeniu "Święto alei Artystów", które odbędzie się w niedzielę, 24 września w godz. 13.00 - 18.00 na terenie zielonym między os. Centrum D i Handlowym.
Firmy mówią
Polecane wydarzenia
Więcej
2017-09-19 11:34 0 komentarzy
Kolorowe klocki to ulubiona zabawka na całym świecie, dlatego meble, które je przypominają, z pewnością zyskają sympatię dzieci. W dodatku, podobnie jak klocki, można składać je z pojedynczych, osobnych brył. Jednak rodzice, którzy nie chcą samodzielnie projektować poszczególnych mebli, mogą wybrać gotowy mebel, który ma określone gabaryty.
Firmy mówią
Nasze Dzieci
Więcej
2017-09-18 18:51 0 komentarzy
Wraz ze wzrostem popularności sufitów napinanych rośnie liczba firm, które je produkują. Czym więc należy kierować się wybierając producenta? Odpowiedzi na to pytanie, przede wszystkim powinni znać monterzy, jednak Klienci, u których sufity będą zainstalowane, też powinni sobie zdawać z nich sprawę.
Firmy mówią
Ciekawe budownictwo
Więcej
2017-09-18 15:13 0 komentarzy
Od kilku lat w kuluarach mówi się o powolnej śmierci PR-u. Oferowane do tej pory działania, jakimi jest kontakt z dziennikarzami, organizacja konferencji prasowych, powoli przestają być wystarczające. Coraz częściej agencje, by przetrwać na rynku, muszą poszerzać swoje kompetencje i oferować bardziej wymyślne formy dotarcia do wybranej grupy docelowej. Czy robią to dobrze i czy tak naprawdę na tym polega dobry PR?
Firmy mówią
Więcej
2017-09-18 14:30 0 komentarzy
Dziś wielu potencjalnych klientów nie chce już rozmawiać z telemarketerami, natomiast ci, którzy zgadzają się na rozmowę, stają się coraz bardziej wymagający. Skuteczna sprzedaż lub "dosprzedawanie" produktów przez telefon wymaga zespołu, w którym poza kompetencjami, ważne jest również wzajemne wsparcie.
Firmy mówią
Dobre praktyki
Więcej