Technologia na co dzień
2018-03-14 12:44 0 komentarzy
Firma Amica chce lepiej poznać swoich klientów i sprawdzić funkcjonalności swoich sprzętów, co pozwoli jej w przyszłości projektować jeszcze bardziej przyjazne użytkownikom urządzenia. W tym celu zorganizuje pierwsze badanie etnograficzne w 50 polskich domach. Aby zostać jednym z konsultantów marki i otrzymać darmowy sprzęt AGD kategorii grzejnej wystarczy wziąć udział w konkursie, który potrwa od 10 do 30 marca.
Firmy mówią
Polecane wydarzenia
Technologia na co dzień
Więcej
2018-02-21 11:05 0 komentarzy
Marchew, seler i burak – tak niewiele trzeba, by w oka mgnieniu przygotować pełen witamin sok, który pomoże wzmocnić naszą odporność i doda energii na cały dzień. Do jego wykonania niezbędna będzie dobra wyciskarka, najlepiej wolnoobrotowa JSM 4012 od Amica, która pozwoli wycisnąć z warzyw i owoców maksymalną ilość wartości odżywczych.
Firmy mówią
Dobre zdrowie
Technologia na co dzień
Smaczna Kuchnia
Więcej
2018-02-07 09:20 0 komentarzy
Od lat 80. nanocząstki – czyli cząstki, których przynajmniej jeden wymiar wynosi około stu nanometrów – rewolucjonizują naukę i gospodarkę. Powstają albo z rozpadu cząstek większych, albo dzięki łączeniu relatywnie niewielkich ilości atomów w specjalnie stworzonych warunkach (chodzi przede wszystkim o temperaturę i ciśnienie). Nanocząstki zyskują oryginalną strukturę, a w konsekwencji szczególne właściwości, które pozwalają na nowe zastosowania.
Dobre zdrowie
Technologia na co dzień
Więcej
2017-11-21 12:34 0 komentarzy
Zanim w lesie wybuchnie pożar, pojawiają się sygnały ostrzegawcze. Nie wszystkie możemy dostrzec z ziemi własnymi oczami. Pewne zjawiska są lepiej widoczne z lotu ptaka, zwłaszcza takiego, który rejestruje promieniowanie elektromagnetyczne w zakresie 400-1000 nm (bliska podczerwień) lub wyższym (podczerwień termalna), podczas gdy ludzie widzą tylko zakres od 400 do 700 nm. Dzięki wyposażonym w odpowiednią kamerę Bezzałogowym Statkom Powietrznym (BSP), czyli popularnym dronom, można zauważyć nie tylko pierwsze niepozorne smugi dymu, lecz także sprawdzić, w których miejscach lasu roślinność jest przesuszona. Małe bezzałogowe statki powietrzne to urządzenia bardzo przydatne do prowadzenia innowacyjnych badań naukowych, zwłaszcza jeśli działają w komplecie z odpowiednim sprzętem optycznym i oprogramowaniem. Naukowcy z SGGW mają wiele pomysłów na ich praktyczne zastosowanie w rolnictwie, leśnictwie, ochronie środowiska i budownictwie.
Firmy mówią
Technologia na co dzień
Więcej
2017-11-16 09:09 0 komentarzy
Niemal każdy z nas marzy o szczupłej i zgrabnej sylwetce. Problem w tym, jak to marzenie przekuć w rzeczywistość. Podstawą jest oczywiście dieta. Jak się jednak okazuje to nie takie proste, bowiem nawet najsilniejsze postanowienie może się rozbić o konieczność uważnego dobierania produktów spożywczych, co zajmuje dużo czasu…
Firmy mówią
Dobre zdrowie
Technologia na co dzień
Więcej
2017-10-12 11:21 0 komentarzy
Przyciągające wzrok, kolorowe obrazki i kuszące hasła, a z drugiej strony - mały druczek i niezrozumiałe nazwy – tak wyglądają etykiety produktów spożywczych. Konsumenci są często bezradni, dają się nabrać na marketingowe sztuczki typu "jak u babci" i kupują produkty, które z babciną recepturą nie mają nic wspólnego.
Firmy mówią
Technologia na co dzień
Więcej
2017-10-05 11:37 0 komentarzy
W Katedrze Nauk Fizjologicznych Wydziału Medycyny Weterynaryjnej Szkoły Głównej Gospodarstwa Wiejskiego powstało pierwsze w Polsce Laboratorium Metabolomiki Weterynaryjnej. Naukowcy uzyskali możliwość wykonywania zaawansowanych badań z wykorzystaniem najnowocześniejszej technologii spektometrii masowej. Inwestycja o wartości niemal 5 mln zł została sfinansowana ze środków Ministerstwa Nauki i Szkolnictwa Wyższego.
Dobre praktyki
Technologia na co dzień
Więcej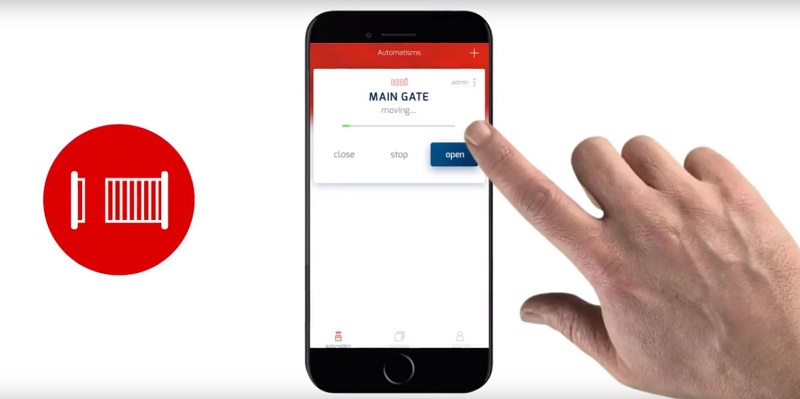 2017-05-31 12:59 0 komentarzy
Życie bez internetu i serwisów społecznościowych? Takiej rzeczywistości nie wyobraża sobie większość młodych millenialsów - wynika z raportu INEA "Internet - dzieli czy łączy?". Połowa z nich jest online cały czas, a 94,7 proc. uważa, że dostęp do sieci ułatwia im kontakt ze znajomymi. Sprawdzamy, w jaki sposób internet wpływa na życie ludzi urodzonych pomiędzy 1990 a 2000 rokiem.
Firmy mówią
Technologia na co dzień
Statystyki mówią
Więcej