Ciekawe budownictwo
2018-07-19 07:05 0 komentarzy
TAURON Polska Energia oraz Polski Fundusz Rozwoju (PFR) uzyskały bezwarunkową zgodę Prezesa Urzędu Ochrony Konkurencji i Konsumentów na koncentrację, która umożliwi zaangażowanie PFR w finansowanie budowy bloku w Jaworznie do kwoty 880 mln zł. Spełniony został tym samym jeden z warunków zawieszających przystąpienie PFR do dalszej realizacji inwestycji.
Firmy mówią
Dobre praktyki
Ciekawe budownictwo
Technologia na co dzień
Więcej
2018-02-28 09:00 0 komentarzy
22 lutego ruszyła budowa pierwszego etapu Trasy Łagiewnickiej. Generalnym wykonawcą inwestycji jest konsorcjum Budimex i Ferrovial Agroman.
Firmy mówią
Ciekawe budownictwo
Więcej
2017-10-02 15:21 0 komentarzy
W czasie deszczowej jesieni każdy promień słońca jest na wagę złota. Inaczej sytuacja wygląda jednak w upalnie dni, kiedy to słońce we wnętrzach budynków ma status "nieproszonego gościa". Przed nadmiernym nagrzewaniem się pomieszczeń chronią osłony okienne. Ich stosowanie w pewnych warunkach jest wymagane przepisami prawa. Kiedy tak się dzieje?
Firmy mówią
Ciekawe budownictwo
Więcej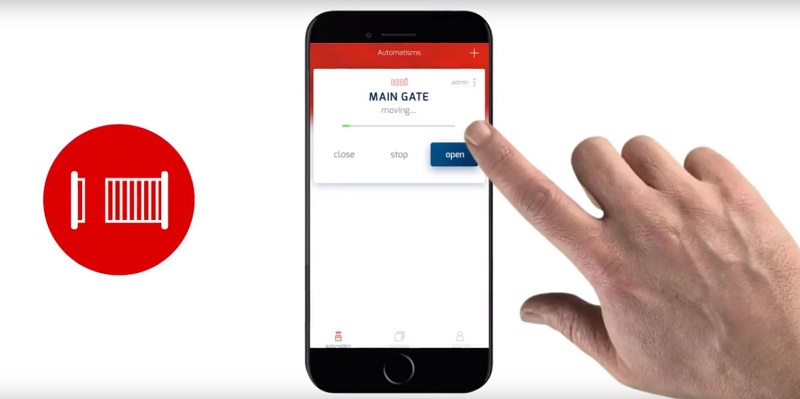 2017-09-28 16:23 0 komentarzy
Na rynku dostępny jest grzejnik radiacyjny, który wytwarza ciepło za pomocą oleistego płynu grzewczego. Dzięki temu dostarcza komfort cieplny podobny do C.O. Jego pionowa wersja, o wysokości nawet 1,7 metra, będzie ciekawą dekoracją.
Firmy mówią
Ciekawe budownictwo
Więcej
2017-09-18 18:51 0 komentarzy
Wraz ze wzrostem popularności sufitów napinanych rośnie liczba firm, które je produkują. Czym więc należy kierować się wybierając producenta? Odpowiedzi na to pytanie, przede wszystkim powinni znać monterzy, jednak Klienci, u których sufity będą zainstalowane, też powinni sobie zdawać z nich sprawę.
Firmy mówią
Ciekawe budownictwo
Więcej
2017-09-18 12:00 0 komentarzy
Firma CREATON Polska sp. z o.o. wprowadza zmiany w zakresie swojej oferty. W portfolio marki CREATON znajdą się cztery linie produktów. Obok dachówek ceramicznych, będą to także dachówki cementowe oraz płytki dachowe i elewacyjne wraz z płytą falistą z włóknocementu. Bogatą ofertę dopełnia cała gama rozwiązań systemowych i elementów uzupełniających.
Firmy mówią
Ciekawe budownictwo
Więcej
2017-07-30 21:02 0 komentarzy
Sufity napinane montuje się 5 razy szybciej niż gipsowo-kartonowe, bez konieczności wynoszenia mebli i sprzątania. Dzięki odporności na temperaturę i wodę, można instalować je także w kuchniach i łazienkach. Kolejną przewagą sufitów napinanych w stosunku do tradycyjnych, podwieszanych jest różnorodność kształtów i efektowny design.
Firmy mówią
Ciekawe budownictwo
Więcej
2017-07-12 18:17 0 komentarzy
Na rynku dostępny jest ogrzewacz wody, z cyfrowym sterowaniem, który dostosowuje się do rytmu życia rodziny. Zarzšdzamy jego pracš poprzez przenoœny sterownik z wyœwietlaczem LCD. W porównaniu z klasycznym ogrzewaczem, pozwala uzyskać do 20% oszczędnoœci energii w skali roku, a także wydłużyć okres eksploatacji niemal 2-krotnie.
Ciekawe budownictwo
Więcej
2017-06-13 12:42 0 komentarzy
Grzejnik rewersyjny (grzanie lub chłodzenie) przeznaczony jest do współpracy z niskotemperaturowymi źródłami ciepła, takimi jak np. pompa ciepła, czy kocioł kondensacyjny, jako bardziej alternatywa dla ogrzewania podłogowego. 100% energii pochodzić może z pompy ciepła lub jego praca może być wsparta przez element grzewczy.
Firmy mówią
Ciekawe budownictwo
Więcej